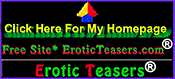 Advance Video Production Respects Your Privacy
Advance Video Production holds the privacy and security of our customers in the highest regard.
The following information explains what kind of information is gathered on the Advance Video Production website and how the information is used.

No information that we gather is shared with or sold to other organizations for any purposes.
For privacy and security reasons, Advance Video Production does not permanently retain information provided by customers utilizing the
Advance Video Production Web site. Any information provided by a customer on the Web site is used solely to fulfill a product order.
When you place an on-line order, the information is transmitted to our processing center. The information that you provide is used exclusively to ensure fulfillment of your order.
We do not and will not further access any credit card information you provide, nor do we or will we use your information for any purpose beyond fulfilling your order.

Does Advance Video Production offer secure on-line ordering?
Yes, we do. Information included in your purchase such as your name, address and credit card number is encrypted for your protection.
Advance Video Production uses the industry-standard, SSL (Secure Sockets Layer) technology to ensure that your information is encrypted.
You must use a security-enabled browser (such as Microsoft Internet Explorer version 2.1 or greater, or Netscape Navigator version 2.0 or greater) to utilize the SSL feature.

What kind of information does Advance Video Production temporarily retain?
Our Web server does not recognize or retain the e-mail addresses of our visitors.

If you ordered from Advance Video Production you will receive periodic mailings with information on new products.
If you do not wish to receive such mailings, please contact us by mail. Be sure to include your exact name and address, and we will remove your name from the list.
How to contact Advance Video Production:
address: Advance Video Production
11936 144th Street
Jamaica, New York, 11436
e-mail: click here
telephone: 718-253-5313